Hi ! I'm glad you found your way to my site!

You are about to set off on a journey to a world of German Literature, meeting several authors and their works. Whether it is your personal interest or a homework assignment that brings you here, I hope you find what you are looking for and it turns out to be more comprehensible and interesting than you had thought it would be.

Enjoy your trip !
And don't forget to write some postcards !

WERTHER'sWORLD is a non-profit site and is dedicated to providing information as well as entertainment. Since I personally design, write and maintain this site it is subject to a constant state of construction. So please permit the dust to settle... maybe more will be coming.

What's on ?
THE CONTENT OF MY SITE:

Where in the world...?
THE HOTBOT - WERTHERSWORLD SEARCH ENGINE



Disclaimer !
WHAT TO KEEP IN MIND
Although this site is multilingual in its character, some parts of it
are acessible only in German. This is due to the nature
of the content of this site. If you are interested in enjoying the full range
of WW, the Goethe-Institut offers you language courses all over the world!



this site grooves
Since WERTHER'sWORLD wants to fill all your senses, this site employs MIDI.
With the necessary plug-in (Crescendo) and the correct browser it works.
Here is the control panel for chosing yourself what's playing!
Just select the title you wish to listen to and press PLAY !



Where to ?
OTHER PROJECTS OF MINE - YOUR NEXT WWW-STEPS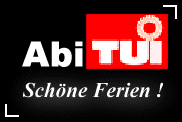 --


Who else ?
THANX FOR THE SUPPORT
Thx to those BBS-Systems of old
and the people I got online with first:
B-Ball, Faustus and mostly Cassy !
THANX to my family for having
paid the telephone bill ... :-)

And greetings all of those whose
feedback gave me the inspiration &
support for keeping it up!




FEEDBACK !
SATISFY MY CURIOSITY !
I want to know ! How did you like my site?

or

write an

---
You are visitor #
to wertherOnline
---
Werther'sWorld - English Version 2.3
provided by Benedikt Wahler
URL: http://werthers-welt.benwahler.net/indexeng.htm


Most recent revision: 02/10/2001
copyright 1997 - 2007 by Benedikt Wahler